This citation is published at the direct order of Herself the Command Sergeant Major of this household.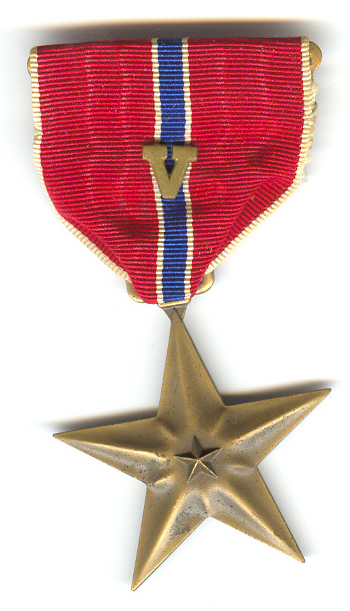 Bronze Star Medal with "V" Device for Valor.
The Army awards two versions of the Bronze Star Medal: The BSM with "V" device (as seen above) for Heroism in battle and the Bronze Star Medal for meritorious service in a combat zone.I also received a BSM for Meritorious Service. Below is a copy of the citation which pretty well sums up my tour in Vietnam.
Citation for Bronze Star.