I am Terry Dahling. I was born in Bakersfield, CA. My wife is named Panee and we met and were married in Thailand. We now live in Pelzer, SC. I have three children. Bon Daramuang was born in Thailand. James Edward was born in Little Rock, AK and Teresa Ann was born in Fayetteville, NC.

I have three grandchildren. Bon and Sherri are the parents of Bon Alexander. James and his wife Nancy are the parents of Samantha Gale and Ashley Nicole. Teresa is 28 years old and working on becoming an old maid.

We have four dogs, all orphaned. They are named Pepe, Mu Mu, Lucky and ALF. ALF is an alien life form in the body of a chinese Sharpei. I will dedicate pages to Panee and I and my parents, the kids, the grand children, and the pooches.

My grandfather, Alexander Fraser, immigrated from Scotland. He was a doctor for the Southern Pacific Railway as well as well as one of the original settlers of Bakersfield< CA. (Baker's Field then). There is a museum in Bakersfield which has several exhibits concerning my grandfather.

My mother was born and raised in Bakersfield. My father was originally from Kankeke, IL. I don't know much about his history prior to my birth. My father, Glen Elmer Dahling died in 1974.. My mother, Alice, is still around and kicking in Ventur, CA.

Panee was born in Thailand. I don't know much about the family other than that her brother was a policeman just south of Bangkok. I was in an accident once on the highway from Bangkok and Pataya, where I was stationed. The Thai Baht Bus driver thought he was going to get rich off of a "rich GI". My brother-in-law investigated the accident. Hee, hee, hee!

Below are what few pictures I have of my parents. They were taken at Napa, CA., on my 18th birthday.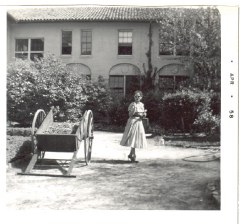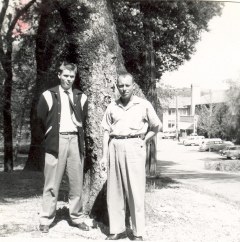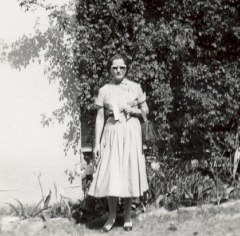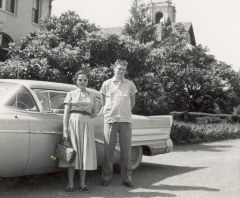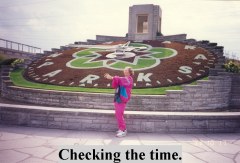 Please be patient. I have to go round up some more pictures.